WBF releases on FIDO2 fingerprint key for Windows Hello
The Windows Biometric Framework (WBF) is a built-in framework on Windows OS .
It could provide a pluggable model for biometric sensors to integrate with Windows 10.
A fingerprint sensor that plugs into WBF will be exposed to the user as a part of Windows Hello. Fingerprint sensors can register with the framework by implementing a user mode driver that works with the Windows Biometric Driver Interface (WBDI). Adapters included in the driver allow WBF to call into the sensor to orchestrate biometric operations, including capturing samples, matching operations, and template management operations.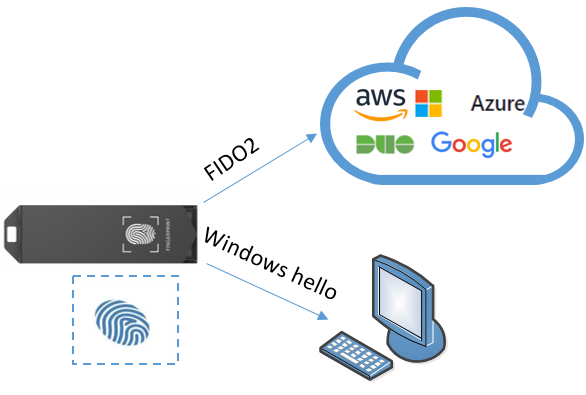 You could use Excelsecu 's FIDO2 fingerprint key to login your windows computer by using the Microsoft's built-in Windows hello login feature via your fingerprint.
There is no need to enter the account name and password ,and it supports multiple fingerprints which is easy for different user to use the same PC or laptop.
FIDO2 with fingerprint could also protect your cloud-based accounts such as Google, Microsoft, Cisco Duo, dropbox and so on.